Stay comfortably in well-furnished accommodations that perfectly accomplish all the requirements of inhabitants.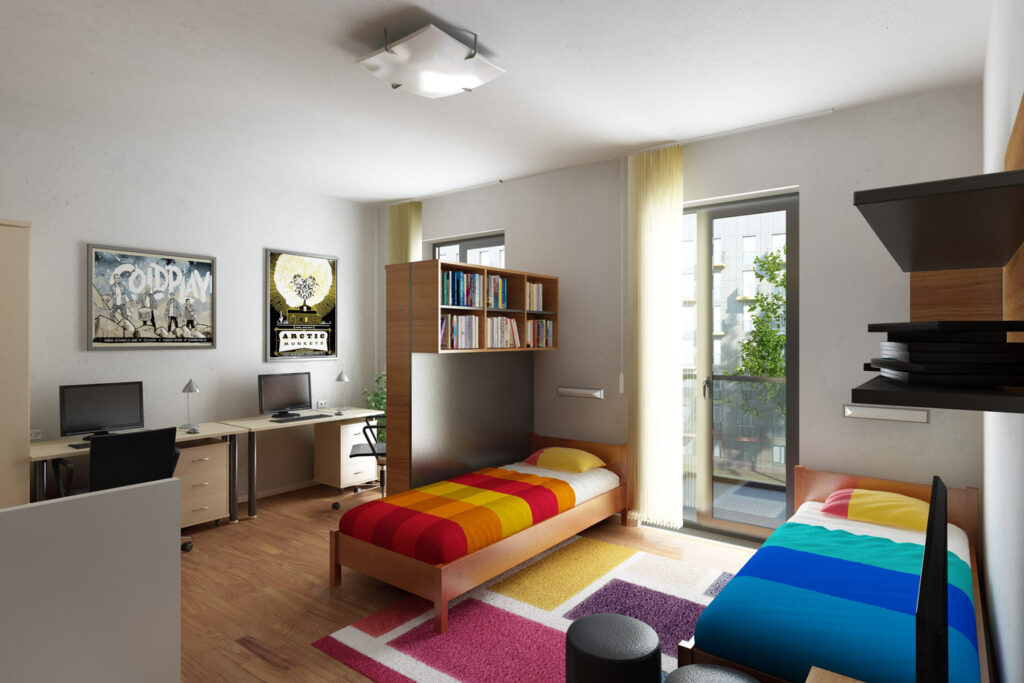 Learning to become a pilot or add additional ratings to an existing license can require students to live away from home during training. Proximity to flight school is important when undergoing flight training. At AFE we offer an on-site dormitory to provide our students with the proximity they need for training. If students prefer other accommodations or our dormitory is full, we have off campus apartments available as well.
If you are interested in staying in our on-site dormitory during your flight training or in off-campus apartments Our Accommodations range from $300-$600 per month.
More Accommodation pictures are available on request.
Please call us at 9999228599